Thank heaven for Caroline Bergvall, an artist and poet pushing the boundaries of language in a blogged-up and twittering digital world – The Guardian
CAROLINE BERGVALL is a writer, artist, and  performer who works across artforms, media and languages. The recipient of many international commissions, she is a noted exponent of writing and performance methods adapted to contemporary audiovisual and contextual situations, as well as multilingual identities. Of French-Norwegian nationalities, based in London.
Awarded a Cholmondeley Award for her poetic production (UK, 2017). First recipient of the art literary prize Prix Littéraire Bernard Heidsieck-Centre Pompidou (Paris, 2017). Awarded a Bogliasco Fellowship, Italy (2019).
Projects alternate between books and printed matter, collaborative performances, site-specific installations and soundworks. Her work frequently develops through exploring material traces, literary documents, historical languages, hidden or forgotten knowledges. Her sparse textual, spatial and audio works often expose hidden or difficult historical/political events.
Books such as Drift (NY 2014) and Meddle English (NY 2011) continue to sustain interest and reviews both in the US and Europe. Meddle English has been translated into French as L'Anglais Mêlé (2018).
Recent Commissions: Conference (After Sweeney), Dublin ILF 2019, Conference (After Attar), Whitstable Biennale (2018), Pressing Clouds Passing Crowds, text & voice, for Kym Myhr CD, Hubro (2018), Oh My Oh My, audiowork Documenta14, Kassel/Athens (2017); Ragadawn (La Batie, CH / Estuary Festival, UK 2016); Together, installed audiowork, Mamco Museum, Geneva (2014);
Selected performances/installations: Atlas Arts (Isle of Skye), MUCEM (Marseille); Actoral (Marseille); Jewish Museum (Munich), Kube (Ålesund), Ritournelles (Bordeaux); Festival de laBatie (Geneva); Tate Modern (London), Serpentine Gallery (London), Arnolfini Gallery (Bristol); Whitstable Biennale (Whistable), Louisiana Museum (Copenhagen), Khoj Art Centre (New Delhi), Fondation Vuitton (Paris); Southbank Centre (London); Arnolfini Gallery (Bristol), MUkHa (Antwerp), MACBA (Barcelona); Samtidsmuseet (Oslo); Luma Foundation (Zurich); MAMCO Museum of Contemporary Art (Geneva); Fundacio Tapiès, (Barcelona); MCA (Denver), MOMA (NY), Whitney Biennial (NY); The Power Plant  (Toronto), St. Marks Poetry Center (NY).
Solo Shows: Drift, Callicoon Fine Arts, (NYC, 2015); Front, Vita Kuben, Norrlandsoperan (Umeå, Sweden, 2013); Middling English (John Hansard Gallery, 2010); My Chaucer (DIA Foundation/Belladonna,2005), Say: Parsley (Spacex, 2001).
Selected Group Shows: Making Migration Visible (ICA/MECA,2018), Time After Time (John Hansard Gallery, 2018), Poesie Now! (Fondation Vuitton, Paris, 2014); Word. Sound. Power (Tate Modern & Khoj Art Centre, New Delhi, 2014); Postscript (MCA Denver/ Powerplant, Toronto, 2013); Visual Poetics (South Bank Centre, London, 2012)
Work in Recent Anthologies : Time After Time catalogue, John Hansard Gallery (2018);  The New Concrete (Hayward Gallery, 2015), The Animated Reader (New Museum, NY 2015);
Residencies, Fellowships and Positions: As a scholar and professor, she has taught in the UK, Europe and the US both in art schools and universities. Currently Visiting Professor, Kings College London (2017-2020). Instrumental in setting up the interdisciplinary Performance Writing programme at Dartington College of Arts, Director (1995-2000) and has been co-chair in Writing at Bard College (NY, 2004-2007). Mellon Fellow in Collaborative Arts (w/ Jen Scappettone & Judd Morrissey), University of Chicago (2016). Writer-in-Residence, Whitechapel Gallery (2014). Judith E. Wilson Fellowship, Cambridge University (2013-14). AHRC Fellow in the Performing Arts (2007-2010). Visiting Faculty, Summer Writing Program, Naropa Institute (Boulder, CO).
**
Forthcoming Autumn 2019:  The much anticipated Alisoun Sings (Nightboat, NY) loosely based on Chaucer's Wife of Bath comes out. Launch reading: St Marks Poetry Project, NY.
Announcing for 2020: The live discussion-soundwork Conference to be hosted in London, Spring. Sonic Atlas performances premiered.  Ragadawn continues its sunrise journey.
Caroline Bergvall has emerged over the past decade as one of the most brilliantly inventive poets of our time – Charles Bernstein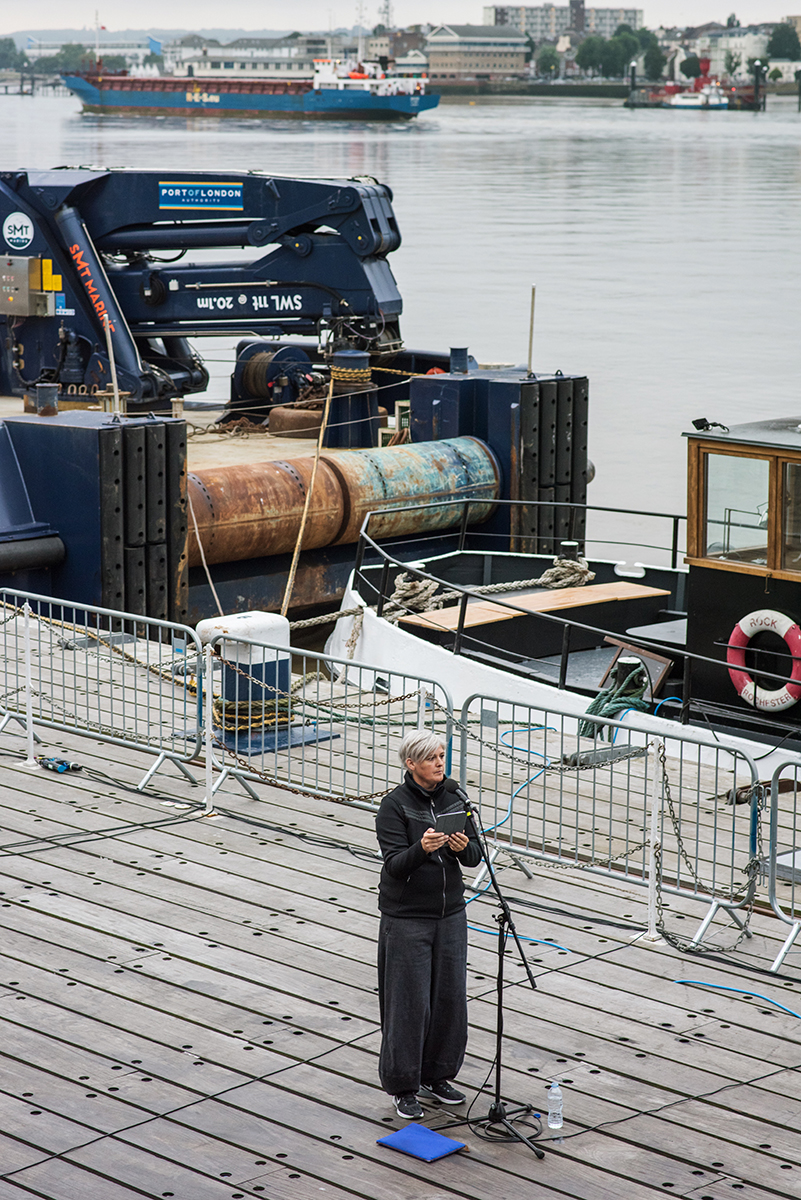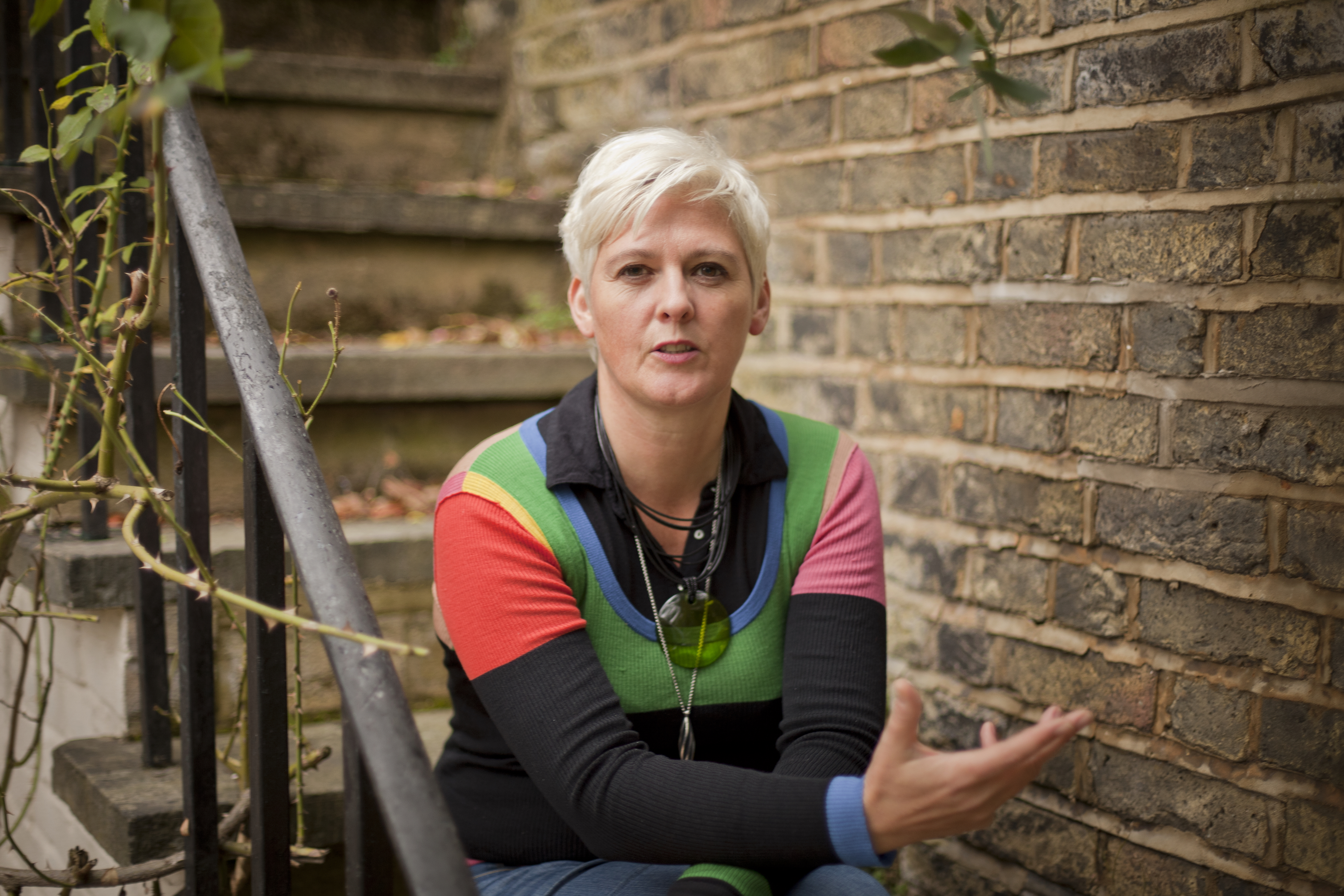 Download full cv.
Download PDF