A series of 3 graphite drawings and 1 printed text. For 3 days, I decided to clock a time for meditation and used these times to structure 3 drawings, 3 sets of lines holding 3 short phrases. Dedication brings about openings: on the day following the project's third and final day, drawing lines turned to writing lines. First published as a pamphlet by Belladonna, NY. Reprised in Fig (2005).
The title is from an overheard snippet of conversation between two boys, sitting across me in a tube carriage:
– how do you spell that?
– g – o – n – g.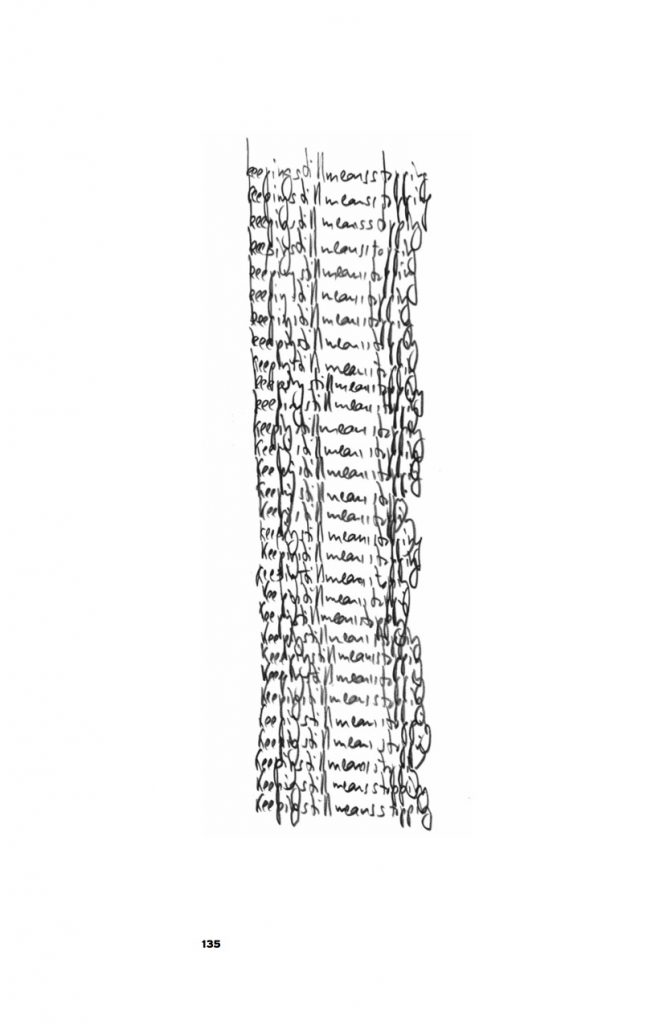 7 july 2003 – 30 lines
pencil on paper, 210 x 297 mm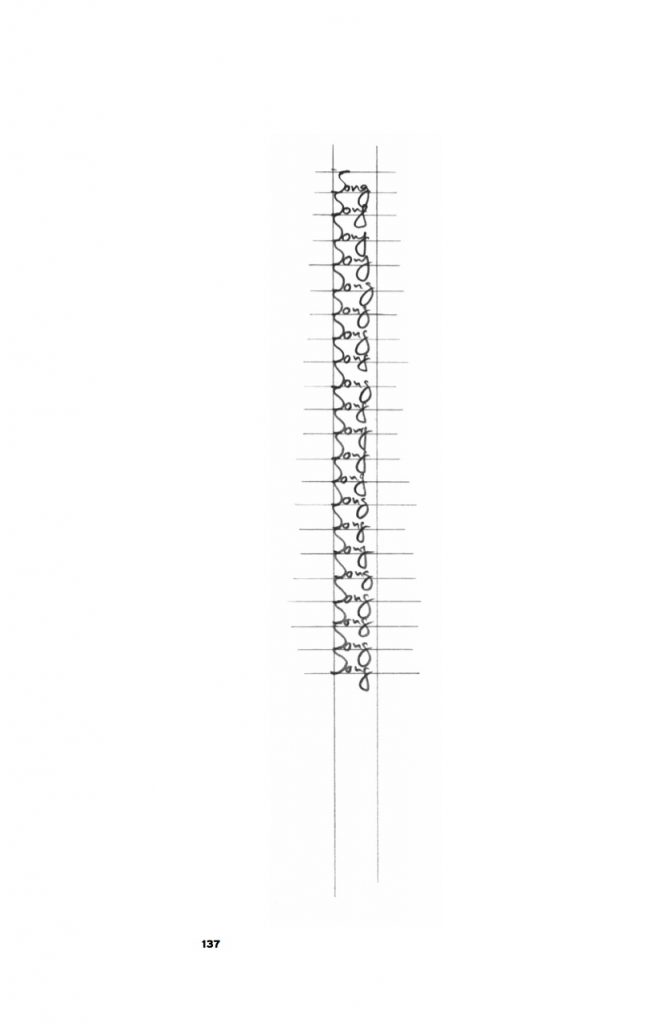 8 july 2003 – 21 lines
pencil on paper, 210 x 297 mm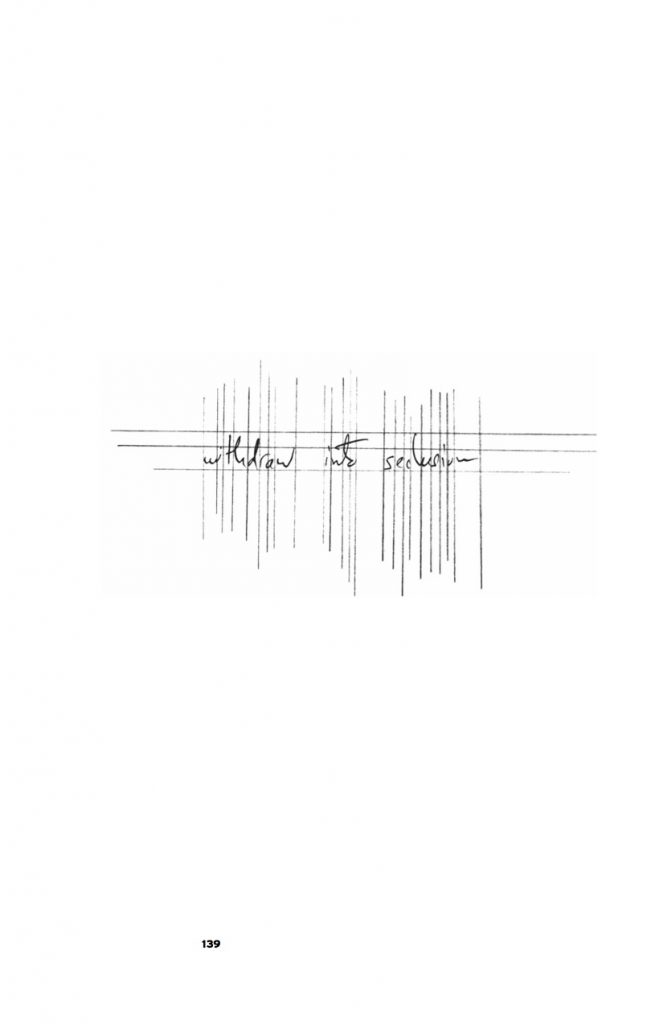 10 july 2003 – 3 lines
pencil on paper, 210 x 297 mm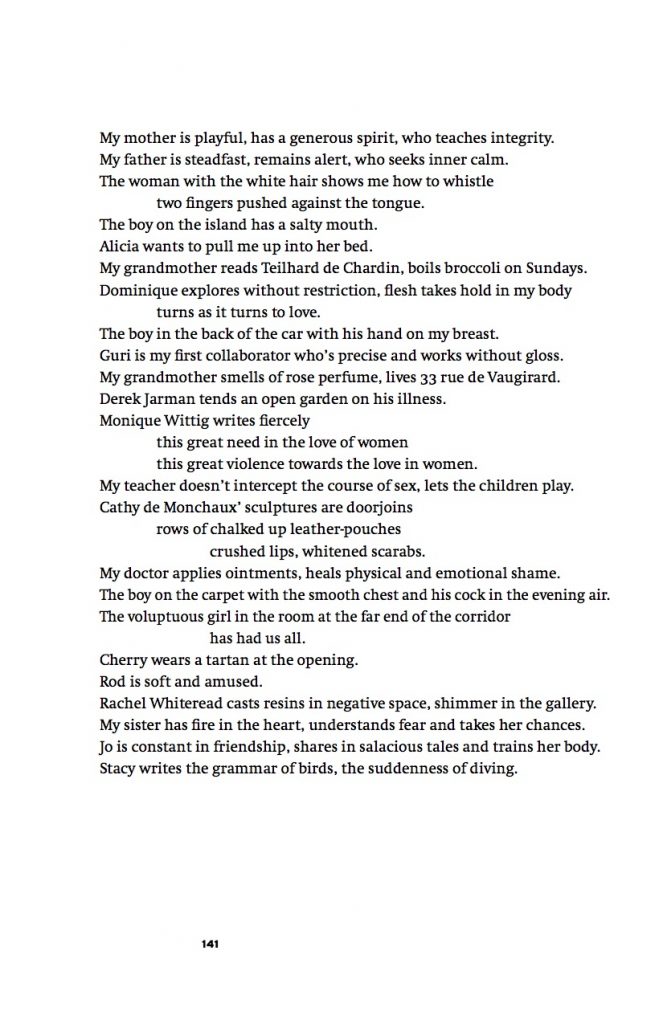 11 july 2003 – 48 lines (1/2)
Printed text, 210 x 297 mm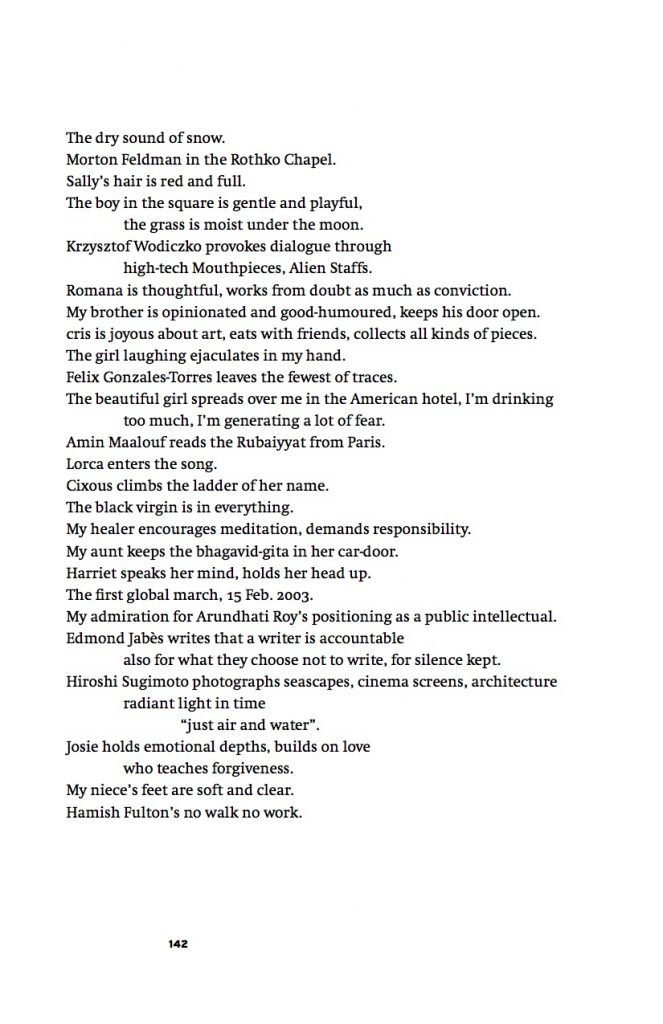 11 july 2003 – 48 lines (2/2)
Printed text, 210 x 297 mm