Pattern-led graphic piece developed from the third part of my audio work Together (3.Doing It). Speech and breath. Text and breath-pause. Commissioned by MAMCO Museum/RTS Swiss Radio, Geneva, 2015. Published by Present Tense Pamphlet, a great downloadable series of score-based works curated by Danny Snelson and Mashinka Firunts, Block Museum, Chicago, 2016.
Screenprint edition 2018.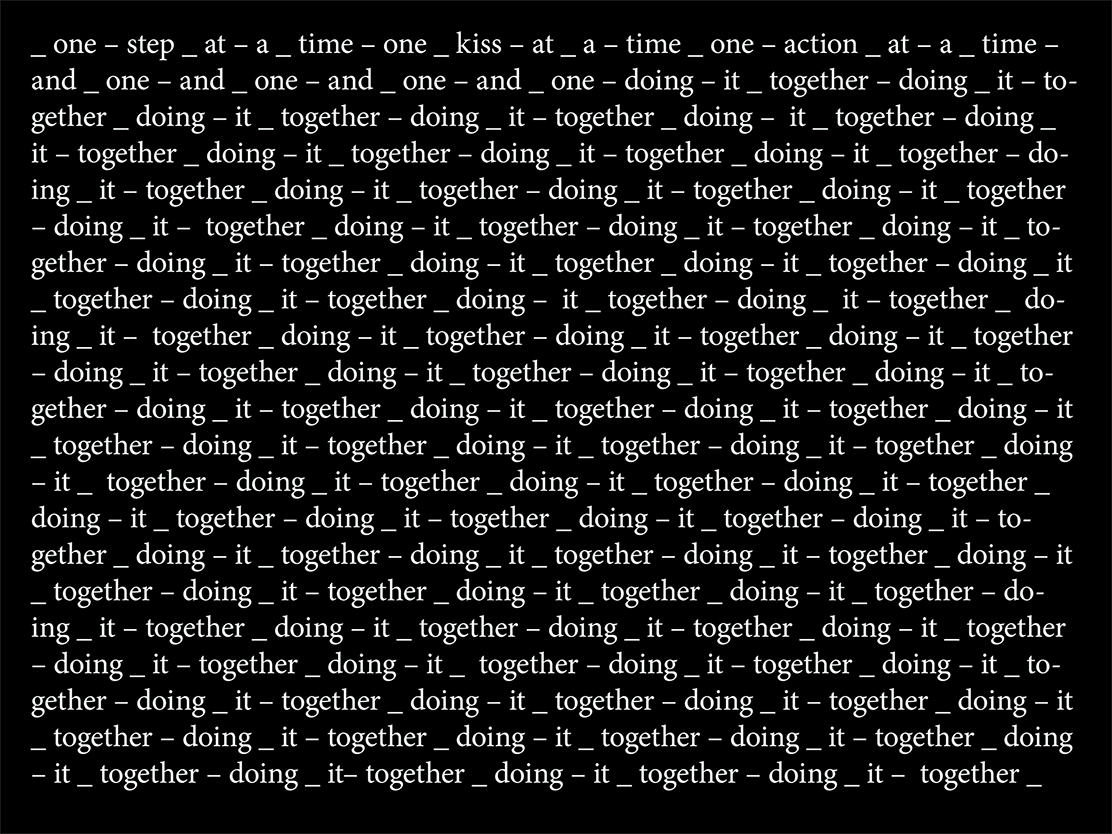 Together (2015)

Vector graphic, variable dimension, various use.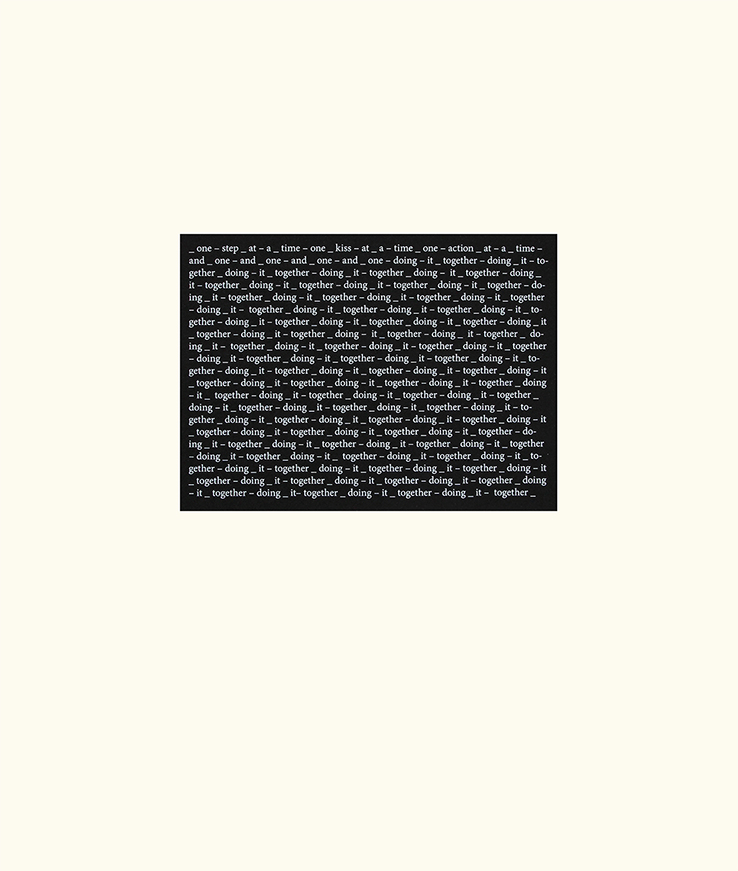 Together (2018)

Screenprint, 41 x 50 cm, 410gsm tub sized paper, 2 colour: graphite & white pigment. Signed, edition of 10.