Caroline Bergvall: Installation concept & general composition, texts, lead voice | Ciaran Maher: Composer, Programmer | Voices: Recorded in the streets of Exeter |
Signs:  /r/  / h/
Say Parsley is a sparse sound and language installation which exposes the power of language to single out and denunciate speakers. In the wake of official and brutal unofficial responses in the UK to 9/11, this felt particularly acute. Working with composer Ciaran Maher allowed a subtle and spatial exploration of psychoacoustic events that all inform processes of mishearings, misrecognition, assumptions, and misattribution. You hear what you want to hear. You hear what you think you hear.
Each iteration explores this notion in different ways according to local/national language prejudice. Photos from the installation at the Liverpool Biennial (2004) sadly lost. Print publication: Project sumarised with text material in: Fig (Salt, 2004). New iteration for the Jewish Museum, Munich, 2019.
The background to Say Parsley is the biblical 'shibboleth', a violent event where language itself is gatekeeper, and a pretext to massacre. The pronunciation of a given word exposes the identity of the speaker. To speak becomes a give-away. Are you one of us, not one of us? How you speak will be used against you.  The most recent example of a large scale shibboleth was the massacre of tens of thousands of Creole Haitians on the border of the Dominican Republic in 1937, when the criteria for execution was the failure to pronounce 'perejil' (parsley) in the accepted Spanish manner, with a rolling 'r'.
In her installation "Say: 'Parsley'", Bergvall envisages "foreignness" not as state of exile to be transcended through linguistic mastery, but rather as a political strategy of positive linguistic (and cultural) displacement, a gesture of resistance to nationalistic, monoglossic language politics.
Spratt Medium
Location: Spacex Gallery/Exeter Maritime Museum, Exeter, UK
Date: Nov, 2001
Production: Josie Sutcliffe
Info: First siting of this collaborative sound-language installation. Group show: Patterns.
Elements: 1 spatial psycho-acoustic soundwork, 1 mono recording of some 50 voices saying: "rolling hills", 1 stereo text  in corner, 1 chalk text on wall, 1 vinyl text on wall, 1 hanging alphabetic plumblines, 1 clock line
Location: Museum of Contemporary Arts, MuKha, Antwerp, Belgium
Date: 23 May-8 August 2008
Info: Third siting of this sound-language installation around misshearings and language conflicts. Group show: Die Lucky Bush, curated by British sound artist Imogen Stidworthy. For this iteration in bilingual Belgium, I created a new projection work with separate audio and graphic text to confuse reading and listening to false friends words between Flemish, English and French. What you read is not what you hear.
Elements: 1 psycho-acoustic soundwork, 1 trilingual text projection with hanging mono speaker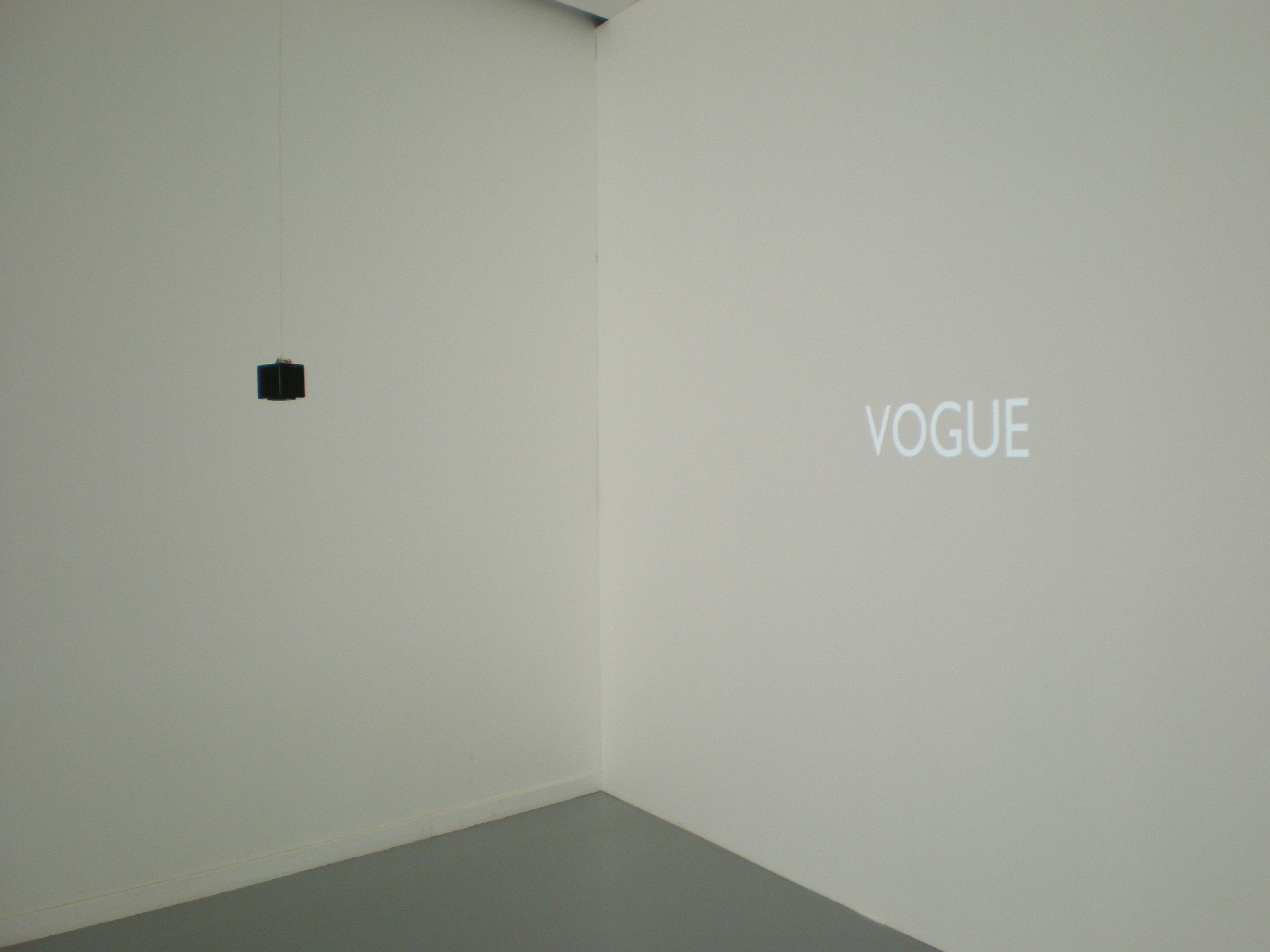 Photos by Imogen Stidworthy
Location: Arnolfini Gallery, Bristol, UK
Date: 07 May 2010 -03 July 2010
Info: Fourth siting. Group show Lingua Franca.
For this iteration I created a new work around the letter /h/ to reflect the stigmatisation in British English of "dropping one's aiches". The badges could be taken by audience members.
Elements: vinyl text on wall, /&/ data projection, 1 hanging alpabetic plumblines with 25 letters with missing letter /h/, 5000 /h/ badges, trilingual data projection w hanging speaker
Video Filmed by Duncan Mountfort. Edited by Erica Scourti. Produced by C Bergvall
cris cheek: On Reading and Writing the Sites of Performance (Say Parsley) How2 (vol.3 No.3, Winter'09)
Will Montgomery: Say Parsley, Arnolfini Gallery, Review
Feature, The Wire: Adventures in Modern Music, August 2010.
Marjorie Perloff: Language in Migration: Multilingualism and Exophonic Writing in the New Poetics  Textual Practice, vo.24, nr 4 (august 2010)
Stephen Lee: Say Parsley, Arnolfini Gallery, Review
Art Monthly, #337 June 2010.