Online Workshops | 2020-21 Writing Intensives |  Small groups  | practice-led | applied discussion | learn new writing and creative approaches |  individual support & group engagement | tech support is always provided |
Summary
Since Summer 2020, I have been creating and hosting a series of Writing Intensives. Primarily conceived to motivate and provide  support to your creative writing and art practice during the intense and discouraging times of ongoing lockdowns. They are kept small to favour connection between participants and provide time for exploration and discussions. I have found it a fantastic, nurturing and connective experience. A stimulating learning curve.
Most of the workshops take place on Saturdays for 3 hours and at different times to favour participation across timezones.  The Collaborative Processes worshop takes place over two Saturdays to allow for small grpup meet up during the week.
Each workshop takes the form of a masterclass committed to a specific approach to writing and art practice.  They provide a fast-track delivery and door opener on specific topics and aim to kickstart or deepen new developments within your ongoing practice.
Exchange your ideas and spark discussions in this informal and productive workshop setting.
Prepare to be open and engaged in a welcoming and creative environment. You'll finish the workshop feeling refreshed, confident and excited to try new writing and working techniques.
Interdisciplinary & Multilingual Explorations
It is important to the existence of these workshops that they challenege limiting beliefs around arts practice and writerly skillsets, monolingual dominance and homogeneous forms of cultural belonging. The impact of online practice is also in the development of translocal connections that can favour cross-cultural modes of exchange and affiliation. This is also reflected in the interdisciplinary make-up of contributors.
Although the vehicular language is primarily English, participants will be increasingly encouraged to explore and take in use other languages or writing systems they speak and/or feel comfortable in.
The workshops I offer promote that creative practice and shared learning can and need to play an active role in contributing to emergent futures. It can do so by sharing and exploring radical, aware, co-evolving approaches towards a world in full chaos and in necessary transition.
Topics in Focus  (Nov'20-April'21)

Creative Use of Research
Multilingual Resistance
New Energy New Writing

Visual Writing
Collaborative Writing Processes
Summer 2021 : Practice Conversations
Practice Conversations is a total shift in pace. The Summer months offer the opportunity for meandering and thoughtful considerations around one's practice and that of a few of one's peers, also in view to preparing one's way out of confinement.
It will run weekly for 7 weeks. It is open to a group of 9 participants only. More information here.
The Future
Partnerships are currently being explored in order to be create and offer a more sustained structure, an opportunity for more continuous and deepened shared practice exploration. Its aim is to enhance risk-taking and self-confidence, stimulate collaborative methods, apply co-creative mindsets. More information soon.
I loved the whole thing – it was well packed, stimulating, a good balance between break outs and coming back together. The exercises were fantastic
Visual Writing Participant
Working with Caroline is an expansive and exciting process; things move fast, connect, flicker, catch, and instill. A lot happens in a brief time, drawing embers through work that remains long after the screen closes.
Collaborative Processes Participant
I found it to be a very connecting and nourishing experience.
New Energy New Writing Participant
The progression of exercises and prompts were brilliantly designed - I learned so much, and could not have anticipated what I would have come away with
Visual Writing Participant
I thought it was a wonderful experience with a fabulous group. I took away some new ideas and a lot of energy which has been propelling my work.
Multilingual Resistance Participant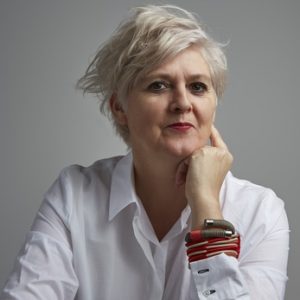 For the past year of lockdown I have run online arts practice workshops with the aim of supporting practitioners of all kinds and to help nurture a productive and generous environment of peers. Recently, I have also taken the decision to offer individual art pactice mentoring to writers and artists who wish for more personal discussion and support. If you think this might be more like what you are looking for, please head to my art practice mentoring. 
I have over 25 years of experience teaching writing and art practices in universities and art colleges across the world. I have held appointments at Kings College London, Dartington College of Arts, Bard College Summer Program, Temple University Philadelphia, School of Art and Design Geneva. In many of my roles, I have been responsible for curriculum development, research supervision and have structured as well as taught writing and interdisciplinary courses. As a Fellow for institutions such as Cambridge University, Whitechapel Gallery London or the Gray Center for the Arts  Chicago, I have been invited to create writing-led public events.
As well as undertaking teaching and lecturing roles, I often work with external organisations to host in-person and online workshops with artists and writers looking to hone and develop their craft.